Monday, February 9th, 2009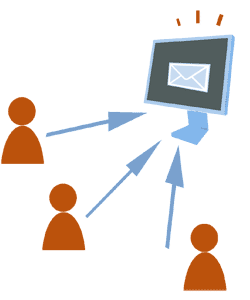 Guaranteeing that information sent via email remains confidential can be a tricky business. Whether you're in health care governed by HIPAA, education, or commerce, your customers and correspondents must be able to quickly and easily send your messages and attachments securely — no matter what email service they may have.
Solution?
With the LuxSci's SecureLine SecureSend Portal, anyone with an email address can easily send any LuxSci SecureLine user secure emails for free.
Read the rest of this post »