Thursday, October 18th, 2018
Email archiving refers to the practice of preserving emails and making them searchable. Tools that aid email archiving capture email content – directly or indirectly – and also, store them. These stored emails are then indexed to make them detectable during a search.
The storing up of mails is just one of the purposes or archival. The captured mails are indexed and made searchable as well. This is done using a range of methods.
The key goals of email archiving include protecting mission-critical data, complying with the requirements of various regulations, and making data retrievable for e-discovery.
Better Than a Backup
Email archiving is inherently different from the practice of "backing up." A backup is a copy of the data can come in handy when you need to restore a deleted email folder or message. In other words, a backups are idea for  replacing lost data or damaged data. It protects the data that is in use.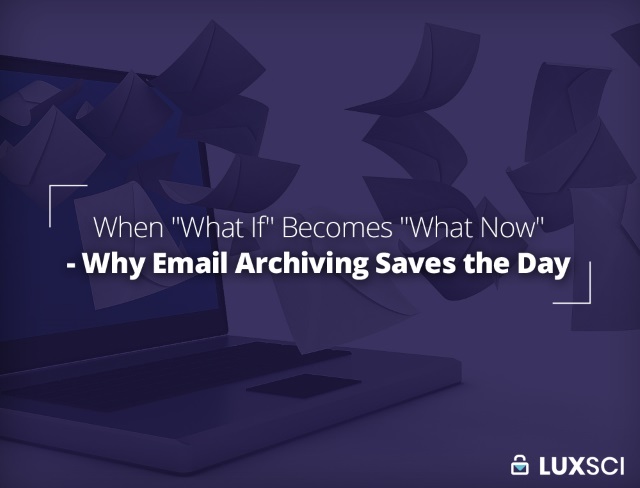 As far as characteristics go, backups are like snapshots. They capture only what was present at the moment the backup was made. Secondly, backups are always stored in an on-site or off-site location. In fact, many businesses and organizations use both. On-site backups may be easier to access and are faster to restore from. Off-site backups are safer because they are "off-site," i.e., they are still available even if the that contains both your main data and the "on site" backups is having issues.
The biggest problem with backups is that they only capture data that was present in your email folders at a particular point in time – data that was deleted before the backup snapshot was made will not be saved.  In particular, this means that data that arrives and is deleted between snapshots will never be saved in a backup.
Read the rest of this post »