Thursday, September 29th, 2022
Dental practices face enormous challenges when it comes to acquiring new patients and expanding their practices. Marketing is all but essential to make sure your practice thrives. This article discusses how dental practices can thrive using personalized marketing without running afoul of HIPAA regulations.
Dental Practice Marketing Today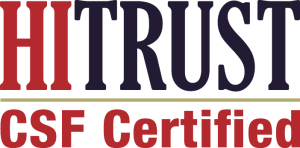 Marketing is essential to growing any business successfully, but operating in highly regulated spaces such as dentistry, there are serious compliance considerations. Whether responding to an online patient review or trying to increase patient engagement through marketing campaigns, misunderstanding HIPAA can lead to patient privacy breaches that place your finances and reputation at risk.
The Health Insurance Portability and Accountability Act (HIPAA), which controls what and when patient information may be shared for marketing purposes, was enacted before the electronic age. As a result, it can be challenging to find information regarding appropriate marketing practices using modern social and software technologies.
Most Common Misunderstandings of HIPAA
HIPAA is a complicated set of rules and regulations. When it comes to patient marketing, there are many misconceptions about what is and isn't allowed. Here we unpack a few of the most common misunderstandings as they apply to HIPAA-compliant marketing.
1. As long as patient consent is acquired, HIPAA doesn't matter
Acquiring patient consent does not remove the organization's obligation to secure protected health information (PHI) under the law. If PHI is improperly accessed, it is a breach and can lead to severe consequences.
2. Marketing emails do not need encryption
Many marketing emails imply a relationship between patients and providers and, as such, can often be classified as PHI. HIPAA regulations require PHI to be encrypted in transit and at rest.
3. Personalizing marketing emails is a HIPAA violation
Marketing emails can be personalized as long as the proper safeguards and precautions are in place to protect patient privacy and meet compliance requirements.
The Power of Marketing Personalization for Dental Practices
When using a HIPAA-compliant email marketing solution, you can leverage the data and information you have about your patients to increase engagement.
Improve marketing results and drive better patient outcomes by connecting to your patients with messaging that matters to them. Using PHI to segment and personalize emails delivers results for both your practice and your patients.
A Cautionary Tale
In May 2022, Dr. U. Phillip Igbinadolor, D.M.D. & Associates, a dental practice with offices in Charlotte and Monroe, North Carolina, allegedly impermissibly disclosed a patient's protected health information on a webpage in response to a negative online review. The Office for Civil Rights imposed a $50,000 civil penalty.
Marketing Directly Impacts Practice Success
In the last decade, patients have significantly changed how they seek healthcare. Most patients now consult digital channels as a primary source of information when searching for new treatments and providers. The information they find via internet searches, social media, and review websites substantially influences their choice of provider. For dental marketers, this change has required a significant adjustment to their marketing strategies.
The Answer is a Fully Compliant Marketing Communications Solution
Starting a new marketing program requires the right tools. Do not choose a solution that prohibits you from using PHI in a way that is fully compliant.
How to Evaluate Secure Communications Solutions for Healthcare
Choosing the right email encryption solution is especially critical for dental organizations. HIPAA regulations, PHI risk, and improved patient engagement are absolute priorities. Not to mention the need for software that offers ease of use, simple integration, and high-level support. 
Meet Compliance Requirements for Email
LuxSci's Secure Connector adds a layer of protection to Google Workspace and Microsoft 365 email accounts. Don't leave your organization's security up to employees. Prevent breaches by securing sensitive data by default. LuxSci is HITRUST certified and can meet compliance requirements for HIPAA, SOC, GDPR, and more.
Conclusion: Online Marketing Isn't Optional
Marketing your dental practice is no longer as simple as creating a listing in a directory or sending mail to potential patients. To remain competitive, practices must adopt online advertising techniques that offer a solid return on investment. The perils of possible HIPAA violations may dissuade some from taking the leap- but by properly vetting vendors, training staff, and selecting the right tools, it's possible to engage patients and achieve results.