Lock Down Your WebMail Account with OpenID Access Only
Published: May 14th, 2009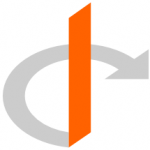 LuxSci supports OpenID as a mechanism for logging into its web-based user interface.  OpenID allows both a single signon for multiple web sites (so you do not have to remember as many usernames and passwords); it can also enhance the security of your account.
As with most web sites that support OpenID access, LuxSci also permits users to login with their usual username and password — even if OpenID use is enabled.  This is usually a good thing, as it allows users to login if, for some reason, their OpenID is not working.
However, for maximal security, it is best to disable access to the web interface via username and password altogether if you are using a good, secure OpenID.  This absolutely prevents someone from logging in as you and prevents any kind of password guessing attached to the Web Interface login.
LuxSci now enables locking down your Web Interface logins to use only OpenID.  Once you have an OpenID associated with your account (which users can do under "My Profile > OpenIDs"), you can select the check box next to the option "Restrict logins to the use of OpenID only".  This setting can also be toggled under "My Preferences > Security and Privacy > Behavior > Permit Web Interface Logins via Username and Password?"
LuxSci users can also use their LuxSci account as an OpenID for access to other OpenId-enabled web sites.