May 11th, 2009
Run LuxSci's Web Interface as a Desktop Application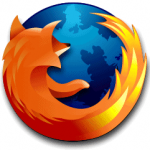 There is a wonderful FireFox Add-on call "Prism".  This allows you to convert most web sites into Desktop Applications.  It works with Mozilla FireFox 3 and up.
What are the advantages?
The Advantages
Run LuxSci in its own window that you can quickly launch from anywhere (your desktop, your menus, your icon trays, etc.)
LuxSci will run in its own process, so that if your browser crashes, your LuxSci session will be unaffected.
The LuxSci application window will have only a title bar — no tool bars, status bars, menus and other things cluttering up the screen and using up your space.
Great support for Mac OSX 10.4
If you access LuxSci frequently, this addon could make your experience even better.   You can do similar things with the Google Chrome web browser as well.
See also: Mozilla's Prism: a First Look at a New Firefox Add-on.
Setting it up
First, you need to get the Add-on:
Install FireFox v3.0+, if you do not have it yet.  You can get it here.
Open FireFox
Go to "Tools > Add-ons" in the menu
Click on "Get Add-ons"
Type "prism" in the search box and hit enter.
Install the resulting Add-on.  Allow FireFox to restart.
Next, make LuxSci an application:
Open FireFox
In the FireFox "Tools" menu, choose "Convert Websiteto Application"

Enter a "Name" like "LuxSci WebMail"
You do no have to show or enable anything
Indicate where the shortcut(s) should go
Press "Ok"
Now, to go to LuxSci WebMail, just open that new application.