Monday, January 26th, 2015
The Internet is rife with fake and forged email.  Typically these are email messages that appear to be from a friend, relative, business acquaintance, or vendor that ask you to do something.  If you trust that the message is really from this person, you are much more likely to take whatever action is requested — often to your detriment.
These are forms of social engineering — the "bad guys" trying to establish a trusted context so that you will give them information or perform actions that you otherwise would not or should not do.
Here we address some of the actions you can take to protect yourself from these attacks as best as possible.  We'll present these in the order of increasing complexity / technical difficulty.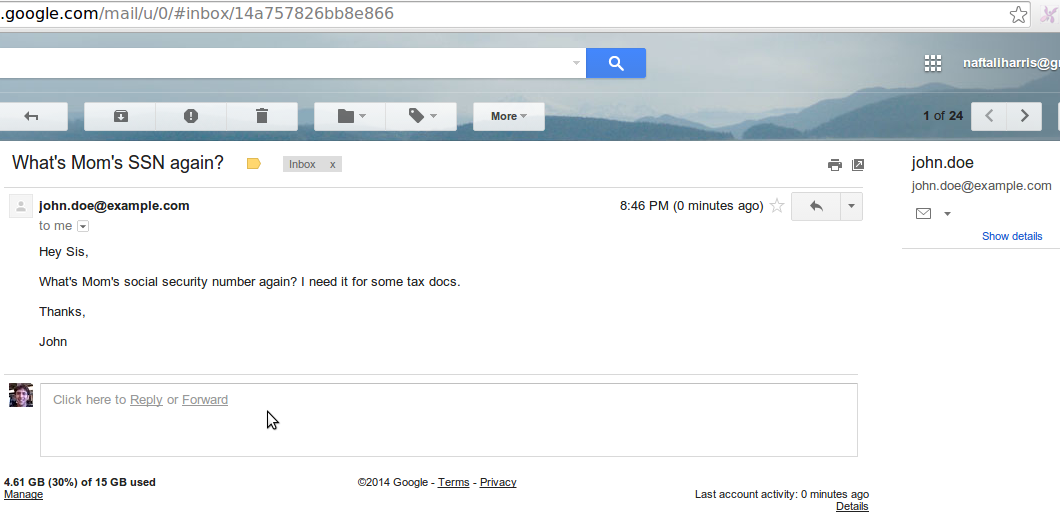 Read the rest of this post »