June 6th, 2009
Zend Optimizer now Supported with LuxSci Web Hosting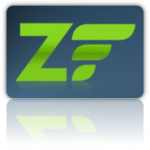 LuxSci has added support for the Zend Optimizer to its web hosting services.  The Zend Optimizer:
Runs PHP applications encoded using Zen Guard.  This is the "most widely accepted PHP encryption product on the market, it protects your application from unlicensed use and reverse engineering."
Runs normal PHP scripts faster than would otherwise be possible.
All web sites on LuxSci that use PHP are now automatically being optimized for performance by the Zend Optimizer.
LuxSci also supports the ionCube PHP Loader.