January 17th, 2009
Mobile WebMail Gets a Facelift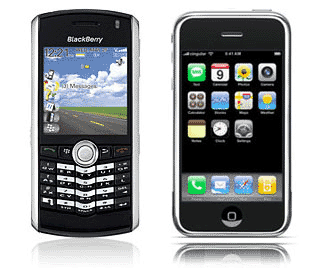 LuxSci has completed updates to its "Xpress" WebMail portal that enable it to look and perform well on mobile devices, like the iPhone, Blackberry and other PDAs and smart phones. With this release, all of the the most used features of the Xpress interface are mobile accessible; the remaining pages (like personal preferences) will be revised in the coming months.
Login to our Xpress mobile portal directly by going to: http://luxsci.mobi
Mobile users can generally also use POP or IMAP for checking their LuxSci email and SMTP for sending email. The Xpress portal provides a additional mobile-compatible web-based interface.
The significant updates to the Xpress mobile WebMail portal include:
Simplifications and reformatting many Xpress WebMail pages so that they are only one column wide and display well on very narrow screens. The revised pages include: the "home" or "welcome" page, the WebMail message list page, the WebMail message display page, and the WebMail message composition page.
Email composition in a "popup window" is no longer supported in the mobile portal.
The "Advanced Search" box in WebMail will remain open for the duration of your WebMail session (or until you close it).
Links and buttons have been added to the WebMail message list and display pages to make it easier to access common commands like reply, compose, forward, etc.
Direct login access via "http://luxsci.mobi" is now available in addition to the old address, "http://xpress.luxsci.com"
Users can login to the Xpress WebMail portal by going to http://luxsci.mobi, or by clicking on the "Xpress/Mobile Portal" link on the regular WebMail login page.
In addition to being designed for use with mobile devices, the Xpress WebMail portal:
Works in any normal web browser.
Uses very few images (and is therefore very quick to load pages).
Does not use any JavaScript (and is thus fast and more secure).
Does not use any cookies (good for privacy).
Does not include administrative or advanced features present in the regular WebMail portal, making it simpler and easier to use.
So, we recommend Xpress if you have a slow connection, an old or unsupported web browser, are very security or privacy conscious or are using an iPhone or other PDA.